The idea of the IAPH was first conceived of by Róisín Higgins and Kelly Fitzgerald in the summer of 2013. Both felt that the large number of qualified historians that have emerged from the academy, particularly in Ireland over the last ten years, warranted the formation of an association that would link these professionals, regardless of whether they work inside or outside the academy. They envisaged an association that would facilitate greater interaction between historians and the wider community, as well as enabling collaboration amongst members who have a variety of expertise and skills.
The IAPH was supported from the outset by Minister Jimmy Deenihan and was directly assisted with seed funding from the Department of Arts, Heritage and the Gaeltacht. Roisín and Kelly invited a number people to join IAPH's inaugural committee, and they have been working since the summer of 2013 to establish the association. The current committee includes:
Dr Brian Hughes (Director)
Brian joined the Department of History at Mary Immaculate College, Limerick in August 2017, having previously taught at the University of Exeter and held postdoctoral fellowships at Maynooth University and Trinity College Dublin. His recent publications include Defying the IRA? Intimidation, coercion, and communities during the Irish Revolution (Liverpool: LUP, 2016) and, with Fergus Robson (eds), Unconventional warfare from antiquity to the present day (Basingstoke: Palgrave, 2017). His current research focusses on the experiences of displaced southern Irish loyalists after the foundation of the Irish Free State in 1922 and the history of the Southern Irish Loyalists Relief Association, a London and Dublin based lobby group that survived until the early 1960s. He is also currently working on the volume on Dublin for the Four Courts Press Irish Revolution: 1912–23 series.
Dr Caroline McGee (Treasurer)
Caroline is a Visiting Research Fellow in the School of Histories and Humanities at Trinity College Dublin (TCD) where she earned her Ph.D. Her research specialty is the material and cultural heritage of religion in Ireland with a focus on national and transnational art industry production and patronage; she is currently writing a monograph on the visual transformation of nineteenth- and twentieth-century Irish church interiors. She has lectured, written, and presented nationally and internationally on Irish history topics in research and project management roles for TCD and the Royal Irish Academy. Indeed, Caroline's research has previously been published in Ireland, Belgium, England and the United States. She is also an experienced designer of digital cultural heritage archival collections and amongst other projects, designed and curated the Digital Repository of Ireland's 'Inspiring Ireland 1916' public history exhibitions as part of the Irish Government's Decade of Commemorations in 2016.
Dr Sherra Murphy (Secretary)
Sherra is a Lecturer in Critical and Cultural Studies at the Dun Laoghaire Institute of Art, Design, and Technology in Dublin, where she has taught since 2004. She holds a BFA summa cum laude from the University of New Mexico (1984), and an MFA from the University of California, Santa Barbara (2000). Her PhD in the School of History and Archives at University College, Dublin (2015), examines the formation of the Natural History Museum Dublin as an interlocking set of historical, scientific, social and visual frameworks. The monograph drawn from this research, 'The First National Museum': Dublin's Natural History Museum in the mid-nineteenth century, is under contract with Cork University Press. Dr Murphy is the 2019 recipient of the Royal Dublin Society Library and Archives Bursary, and is conducting research in the Society's equestrian archive, looking at the origins of the Dublin Horse Show in the mid-Victorian period through the lens of Irish cultural history. The journal article in progress from that research is entitled The Great National Horse Show: Agriculture, Leisure and Equestrian Sport in Victorian Ireland.
Dr Paul Huddie (Representative, ICHS)
 Paul is a post-PhD researcher who holds a BA and MA from University   College Dublin and a PhD from Queen's University Belfast. He was the recipient of a Four-Year Higher Education Studentship from 2009-13 and completed his doctoral research at QUB in 2014. He is the author of several peer-reviewed publications, including The Crimean War and Irish Society, published by Liverpool University Press in 2015. His research focuses on war and society in Ireland and Britain in the nineteenth and early twentieth centuries and this includes the topics of army wives and military charities; Ireland and imperial warfare; and war memorialisation. He has given particular attention to both the Crimean War and the First World War. He was also the recipient of the Society for Army Historical Research's Independent Researcher Grant in 2018 and Crimean War Research Society's President's Trophy in 2013, and a dozen other research grants in between.
Dr Martin O'Donoghue (Social Media Officer)
 Martin is the holder of the National Library of Ireland Studentship held in conjunction with the Irish Committee for Historical Sciences for 2017/18, working on the papers of the Levinge and O'Donel estates. His research examines the home rule movement, the Irish revolution, the development of party politics in independent Ireland and commemoration in modern Ireland. He has taught history at NUI Galway at undergraduate and postgraduate level as well as teaching on the university's Youth Academy programme. Between 2013 and 2016 he was an Irish Research Council Government of Ireland Scholar at NUI Galway where he completed his PhD. His first book, The Legacy of the Irish Parliamentary Party in Independent Ireland, will be published by Liverpool University Press. He has contributed articles to RTÉ Brainstorm, TheJournal.ie and The Revolution Papers and he is also the Academic Director of the Parnell Summer School.
Dr Darragh Gannon
 Darragh is a historian of modern Ireland and the global Irish diaspora, with research expertise in the Irish in Great Britain and the Irish revolution. He was awarded his PhD by Maynooth University in 2012 and has since lectured in British and Irish History at Maynooth University, University College Dublin, and Queen's University Belfast. He served as Curatorial Researcher to the National Museum of Ireland exhibition 'Proclaiming a Republic: the 1916 Rising' and authored its accompanying volume Proclaiming a Republic: Ireland, 1916 and the National Collection. He was subsequently Historian-in-Residence to Dublin City Council's commemorative project 'Dublin Remembers'. He is currently a Research Fellow with the AHRC-funded 'A global history of Irish Revolution, 1916-1923' project at Queen's University Belfast.
Kiara Gregory
 Kiara is a PhD student and former Departmental Assistant in Mary Immaculate College, Limerick.  She is researching Guinness's Brewery during the First World War, and is specifically looking at the workings of the Brewery and its employees.  Her research also addresses how the Brewery helped its employees during this traumatic time. Kiara's CD-ROM, First World War Irish Soldiers-Their Final Testament was published by Eneclann in 2008. Part of this database was used by the National Archives of Ireland for their website. Kiara also used this database for her MA in the History of the Family in the University of Limerick. For her dissertation she researched a sample of First World War Irish Soldiers married as well as single under the themes, religion, class, economics, gender, and politics.
Dr Ann Marie O'Brien
 Ann Marie is a diplomatic historian with particular research expertise in twentieth century Ireland and women's history. She is a graduate of Maynooth University and was awarded a Ph.D by the University of Limerick in 2017 which was funded by the Irish Research Council. She has since lectured in Irish history  and gender history at Maynooth University. Her first monograph, The Ideal Diplomat? Women and Irish foreign affairs, 1946-90 examines the appointment, role and careers of Ireland's first female diplomats. It will be published in 2020 by Four Courts Press. She has also published in Irish Historical Studies and Irish Studies in International Affairs. Currently, she is researching the Women's International League for Peace and Freedom's campaign for peace in Northern Ireland, 1970-90.
Dr Frances Nolan
Frances is currently undertaking a two-year IRC Postdoctoral Fellowship at Maynooth University. Her project, 'The Cat's Paw: Catholic Irishwomen, 1685-1718', considers the roles and experiences of élite Catholic Irishwomen during a time of significant political, religious, economic and social upheaval. Frances was awarded a PhD from UCD in 2016, for her research on the role of Catholic and Jacobite women in the Williamite confiscation; this research was supported by an IRC Postgraduate Fellowship. She won the National Library of Ireland/Irish Committee for Historical Sciences Research Studentship 2016-17. She is currently co-editing a modern edition of the printed schedule of claims brought before the trustees for the forfeited estates in Dublin (1700-03) for the Irish Manuscripts Commission. Her article, titled '"The Cat's Paw": Helen Arthur, the Act of Resumption and The Popish pretenders to the forfeited estates, 1700-3', appears in the 2019 issue of Irish Historical Studies.
Dr Marie Leoutre
 Marie is currently working for the Commission of Investigation into Mother and Baby Homes. She was awarded a Phd from UCD in 2012. Her doctoral research, into the life of a Huguenot exile to Ireland, was supported by an Irish Research Council for the Humanities and Social Sciences Scholarship. She won the National Library of Ireland Research Studentship for 2013-14, before joining Marsh's Library for a project of transcription, translation and edition of the diary and accounts of its first librarian, published by the Irish Manuscripts Commission in 2019. She also published a monograph with Routledge, Serving, France, Ireland and England: Ruvigny, earl of Galway, 1648-1720 in 2018, and articles on 18th century constitutional conflict, early modern financial networks, and Huguenot property in Ireland.
Dr Sinead McCoole
Sinéad McCoole's publications include: Hazel, A Life of Lady Lavery (1996) and No Ordinary Women (1997) and Easter Widows, the untold story of the wives of the executed leaders (2014) and Women 1916-Mná 2016 (2017) and a play Leaving the Ladies (2019). She is a member of the Government's Expert Advisory Group on the Decade of Centenaries (2012-to date). She was Historical Advisor to the 2016 National Commemoration Programme, Curator of Mná 1916. Ex-Officio member of Vótáil100. She has curated exhibitions on Irish history & art in both Ireland and the U.S.A Broadcaster and script-writer her work includes Guns and Chiffon (2003) and A Father's Letter part of the After '16 Irish Film Board shorts commissioned for the centenary was based on her interviews with Fr. Joe Mallin (1913-2018).
Dr Kerron Ó Luain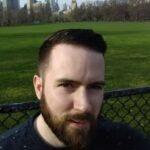 Kerron Ó Luain is an Irish Research Council Fellow at DCU. This postdoctoral research, jointly funded by the Irish Research Council and An Chomhairle um Oideachas Gaeltachta agus Gaelscolaíochta (COGG), is (provisionally) entitled Stair Ghluaiseacht na Gaelscolaíochta, 1973-2023 (The History of the Gaelscoil Movement, 1973-2023). The project centers on the oral history of the activists involved in founding and promoting Gaelscoileanna throughout Ireland over the last fifty years and interrogates questions of class, language, nationalism and decolonisation. Incorporating public history and the digital humanities, the end result will be an interactive digital map and archive, as well as a monograph, to coincide with the fiftieth commemoration of the founding of the organisation Gaelscoileanna, now Gaeloideachas, in 2023.